DNA QR Code Print
DNA Ancestry Portraits: Love 'Em or Leave 'Em?
You guys were totally into the DNA prints I showed you a while back, but this new twist on the DNA print has a decidedly geeky touch. The DNA Ancestry Portrait ($440) from dna11 still has you swabbing your cheek for your DNA, but then it goes farther than mapping your chromosomes to plot your ancestry. dna11 creates a personalized web page that details your family lineage based off of your sample, then links to the page in this QR-code gallery-sized print. Snap a pic of the print using a QR code reader on your cell phone, and you'll be taken to your ancestry website to review. You can find QR code readers in the Android Marketplace, BlackBerry App World, and iTunes store just by searching "QR code reader."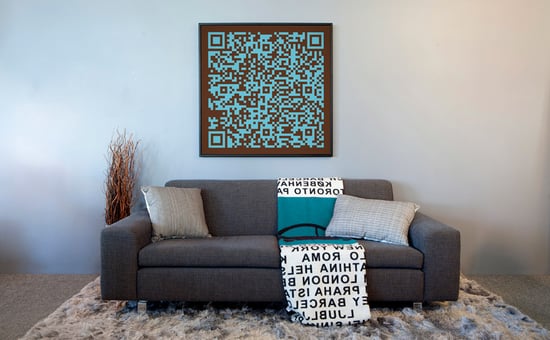 The print itself comes in a number of colors to choose from and would be a great addition to any geeky living room. What do you think?