DVR Recording For Beginners
Teach Your Mom Tech: DVR Recordings
Gushing about the latest episode of Mad Men or Game of Thrones can liven up any Sunday phone call with Mom. Should she miss an episode, get ready for the sad tale of how you still haven't shown her how to record her must-watch shows.
This Mother's Day, put the excuses aside and devote the day to helping Mom set up and organize her TiVo or other DVR system. Moms like to stay in-the-know, so throw in a little bonus by including a few buzzworthy shows to her scheduled recordings, like Girls and Smash.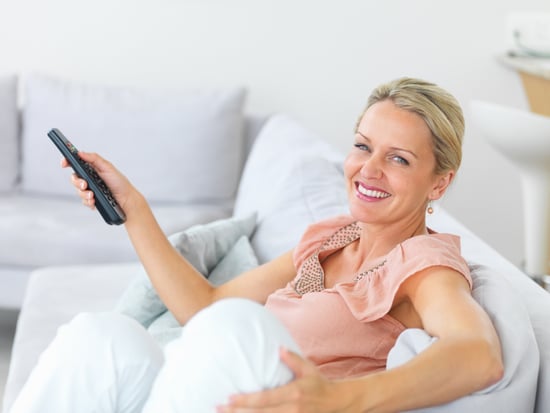 Here are a few DVR tips to cover with Mom:
Go through the remote functions: Click each remote button and talk through their functions, especially those that control and manage recordings.
Find and record programs: Using both the main channel guide and the menu search page, show Mom the various ways you can look for and record programs. Watch her create a few recordings, then help her decide on the detailed settings like recording only new episodes and manually deleting shows.
Manage the recordings: Help Mom find the page that lists her recordings, and explain how to play, pause, and fast-forward the recording.
Explain On Demand: On Demand now features more and more TV shows, helping free up DVR space. Usually the episodes appear in the On Demand section the night after they air. Show Mom how to scroll through On Demand, and look for TV shows she would typically record and help her decide which ones she would rather watch via On Demand than record.
Write everything down: Leave behind clear instructions that she can review to minimize frustrating phone calls when she can't get the TV to work.