Daniel Radcliffe Facts
Geeks We Love: Daniel Radcliffe Sings About Science
Happy birthday, Daniel Radcliffe! Today, Harry Potter himself turns 23. While he may be a Hollywood leading man and a top-earning superstar, we found that Daniel has a bit of an adorable side where his geekdom shines bright.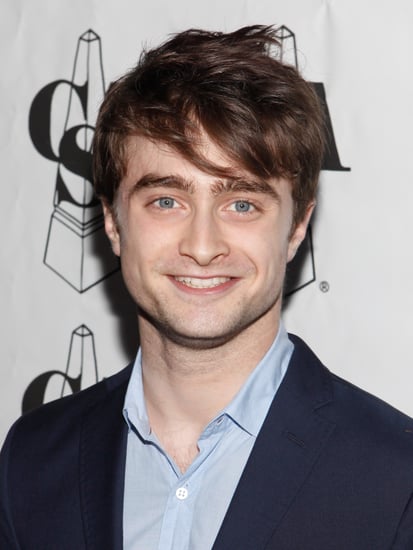 Math groupie? Yes, he is a huge fan of mathematician/singer/songwriter Tom Lehrer. In fact, Daniel can recite his famous "The Elements" song — an ode to the periodic table — at the drop of a hat.
His famous party trick? Rotating his arms 360 degrees.
Daniel is a bookworm! He delayed the filming of the second and third Harry Potter movies to stay in school and focus on his education.
Poet Potter: The (UK) Guardian reported that Daniel has published poetry under the pen name "Jacob Gershon," a combination of his mother's maiden name and his middle name.
Little jokester: Daniel is a huge fan of pranks. When he was 10, he took costar Robbie Coltrane's cell phone and changed it so all the messages were in Turkish!
Keep reading to watch Daniel sing "The Elements" to Colin Farrell and Rihanna.