The Dark Knight Rises Nokia Lumia 900
Straight Out of Gotham: The Dark Knight Rises Batphone
We're counting the days until the final installment of Christopher Nolan's Batman trilogy hits theaters on July 20 — tickets go on sale Monday, June 11, FYI! Companies are starting to unveil their movie tie-in products, and get ready for big news: you can have your own Batphone.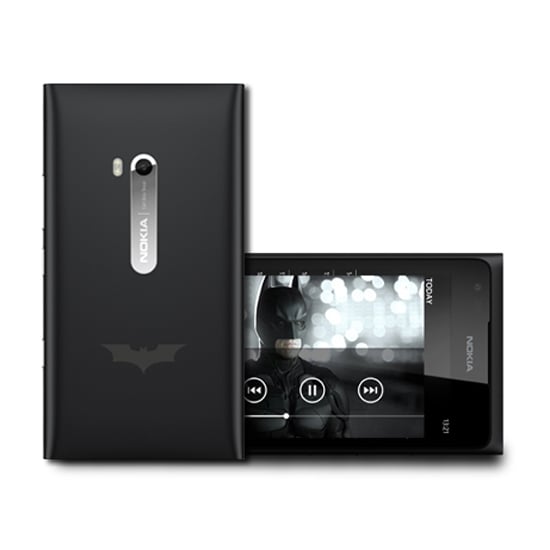 Keep reading for details on Nokia's Dark Knight Rises phone.
It may not have all the same capabilities of a Bruce Wayne device, namely no direct line to Alfred, but the Lumia 900 The Dark Knight Rises Limited Edition has a sleek design and rocks the iconic Batman symbol lasered on its backside. The phone also gives you access to the Dark Knight Rises app that's only available for download on the Nokia Lumia 900, and you'll be able to check out exclusive content from the film before the rest of the world. The only downside? No word yet on US availability. But for $758 you can preorder the Limited Edition Nokia Lumina 900 from the UK for an early dose of the Caped Crusader.