Are There Data-Only Plans?
Data-Only Plans: Cut Talk and Text (and Save Money)
Shopping for mobile devices is a curious thing — why do carriers offer data-only plans for the iPad that are cheaper and more flexible than typical plans for smartphones? Turns out that subscribers pay a hefty fee for standard unlimited talk and text and are often trapped into two-year contracts in order to afford their smartphones.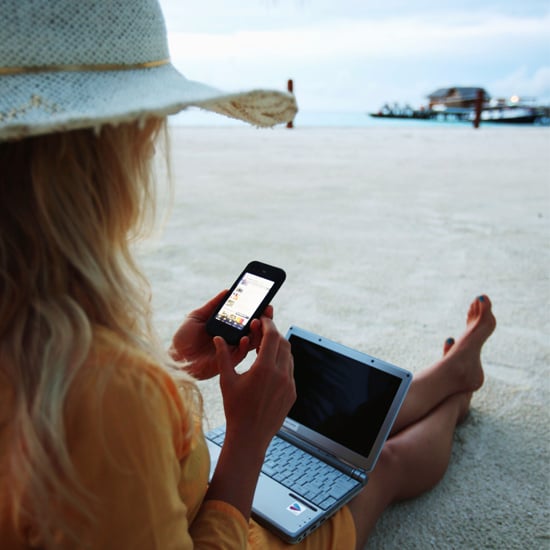 Device plus data packages are usually offered on a month-to-month basis with no contract. It just makes sense. We've compiled a guide to going rogue and getting a data-only plan, with details on how much you'll save, which carriers offer data only, the essential apps you'll need for free talk and text, and what the downsides are.
How Much Will I Save?
Let's take a closer look at Verizon: purchase an iPad, and data will run you $30 per month for 4GB with no contract. The same month-to-month plan for an iPhone (with required unlimited talk and text added on) is $70 per month — that's $480 more per year!
Data-only plans run from as low as $25 per month to as high as $70, but the average user (emailing, web browsing, Instagramming, some streaming) will pay about $35.
Read on to find out which carriers currently offer data-only plans, the available devices, apps you'll need, and what the downsides to cutting talk and text are.
Carriers
Essential Apps
Voice — Facebook Messenger (free) for iOS just added free voice calling to other Messenger users. The ever-popular Skype for iOS and Android (free) adds IM, voice, and video calling functionality. Calls to other Skype users are free. Google Voice for iOS and Android (free) lets users make free calls to any number — but beware, this app can be buggy.
Downsides
With all the app setup involved, having a data-only plan requires some technical know-how. Figuring out how to set up a Voice over IP (VoIP) number isn't too difficult, but it takes time to let everyone in your address book know that you have a new number.
And, even when you have a normal number set up through an app like Google Voice, for example, you won't be able to receive emoticons, pictures, or videos or be a part of Group MMS. For iPhone users, however, iMessage will work just fine.
If you create an account on an interactive messaging service like GroupMe, you'll also have to convince friends to sign up for the same service.
Are you going to go rogue and cut talk and text from your phone?