Data Visualization Memo App
Mem:o Makes Beautiful Visualizations of (Very) Personal Data
How much money have you spent on coffee this week? How many times did you call Mom last month? How many miles did you run this weekend? These amounts aren't just numbers — it's data that can tell us a lot about our habits. Mem:o (free) is a simple, easy-to-use iPad app that turns those digits into bright, beautiful visualizations.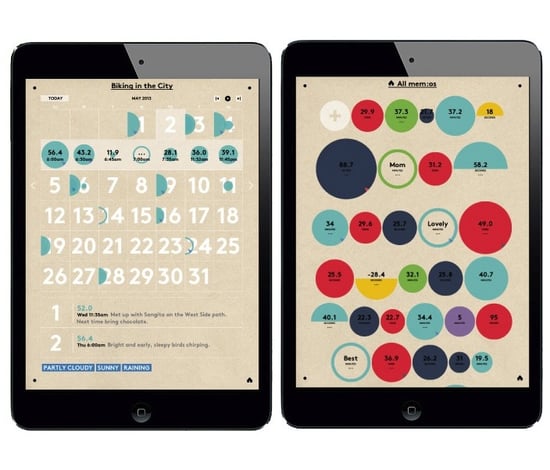 Mem:o's user interface is playful and charming, but don't let that distract you from the app's utility. Each data visualization is represented as a circle. These circles can be displayed on their own, or in the context of many. You can use these "mem:o"s to compare habits over time, and share them with colleagues, friends, or teammates.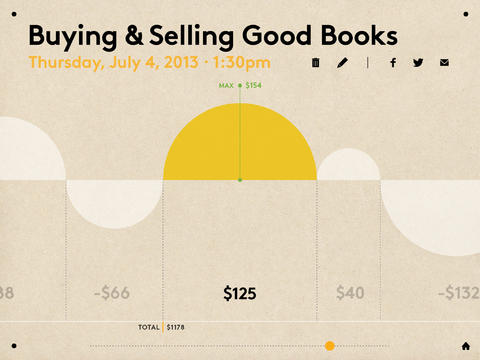 Download Mem:o and let us know what you think about visualizing your own data. Is it useful, or is it just fun to look at?