Day Trader Makes a Typo, Causes Stocks To Fall
Day Trader Hits Wrong Key, Causes a Stock Frenzy
Did you follow the Dow Jones roller coaster ride yesterday? It plunged close to 1,000 points in a half hour, due to trader error. And apparently it was all caused by a typo: a trader typed a "b" for billion instead of "m" for million, causing a huge error involving Proctor & Gamble. What would have been a seemingly innocuous error in other professions that could fix the error with a backspace button caused tons of trades to occur immediately following the sharp drop.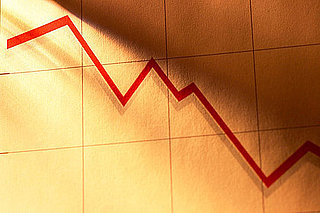 As a result, both the Nasdaq and New York Stock Exchange announced that it would cancel some trades occurring during the height of the selloff.
Given the current economic climate and tough market situation in Greece, this was a particularly scary typo. While most of us are fortunate to be in a position where one botched keystroke wouldn't have such severe consequences as bringing down the stock market, they can cause more than confusion and embarrassment.