Dcovery Travel App
Dcovery App Will Inspire and Enrich Your Travels
Dcovery ($4), a mobile trip guide for iPhone, is your next globe-trotting companion-in-crime for those bitten by the travel bug.
The app organizes research in an intelligent, travel-friendly way and makes all that information easily accessible with or without a data connection.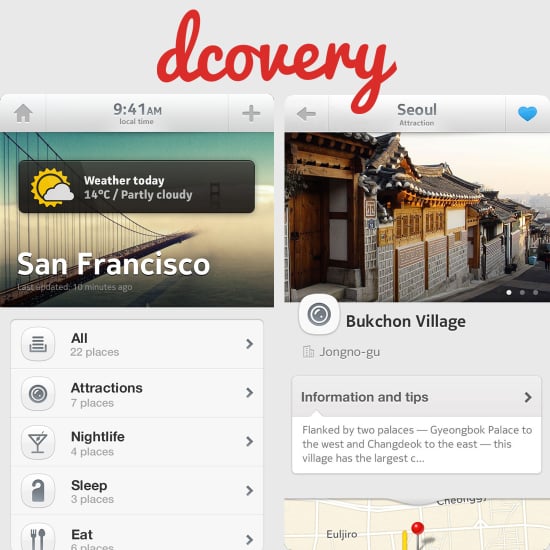 Before the journey begins, travelers can bookmark points of interest on the app and save articles on city attractions to read offline. Dcovery will pull up the exact address, directions, and tips for bookmarked locations and add all the necessary information to their iPhone Contacts for quick access.
Our favorite feature is Taxi Mode, which displays an address in the local language to show your driver. With over 15 different languages supported, tourists can rest assured that there won't be any miscommunication when it matters most. So handy!
Once you've arrived at your final destination, Dcovery can also provide a snapshot of the local time and weather, plus all your bookmarks within thumb's reach. Take Dcovery for a spin, and let us know: would you recommend this app to other sightseeing friends?