Dee and Ricky Lego Belt Buckles and Pins
LEGO Accessories: Love It or Leave It?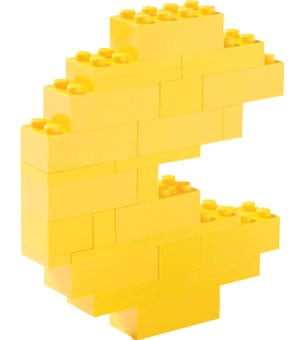 I was cruising Karmaloop yesterday when I came across these cool Lego belt buckles and pins which are made from real Legos. The brown and cream Damier and green and orange Gucci belt buckles both come in at $75 each, while the Pac-Man brooch and Bow Tie will set you back $100 and $125 respectively. Although I dig the retro feel that takes me back to my Lego-obsessed days, I'm not sure if they're worth shelling out that much dough to own. I'm sure some crafty geek could DIY these suckers. What do you think?