Deer Lego Taxidermy Kit
Build a LEGO Deer Bust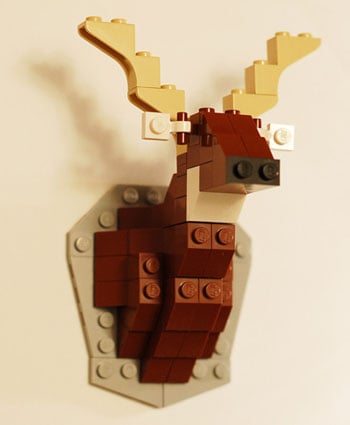 I'm consistently amazed with the LEGO creations I spy throughout the web. From Star Wars to Harry Potter large-scale scene re-creations it seems like there's nothing LEGO fans can't make.
For those of us that want to get in on the playful LEGO magic, designer David Cole constructed the deer LEGO taxidermy kit ($28). In 60 LEGO pieces sourced from all over the world, create your own guilt-free mounted deer bust to hang in the den with pride.
Check out the rest of David's shop for his newest bear and fox taxidermy kits, as well as pixelated tattoos. One of each, please.