Def Jam Rapstar Trailer With Kanye West
Def Jam Rapstar Ad Gets Me Pumped For Oct. 5
All drama with other artists aside, truth is, Kanye West knows how to work his magic in the studio. Not only did his new track "Power" infuse some energy into the latest The Social Network trailer, but his über-popular hit "Stronger" is used in the latest ad for Def Jam Rapstar.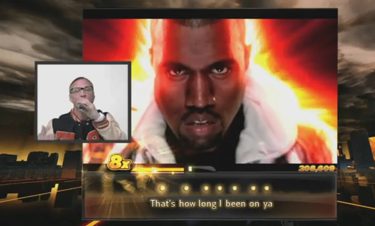 Now, I'm not saying I have any sort of skills when it comes to rapping, but this commercial really gets me pumped for when Def Jam Rapstar drops on Oct. 5 and shows that anyone can have fun while playing.
Do you think you'll be making the jump from Rock Band to Rapstar next month? Check out the full-length trailer for the game after the break.