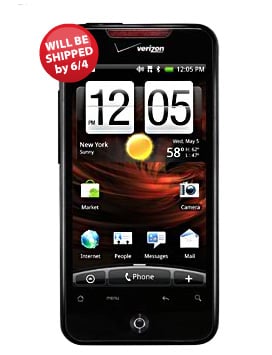 Initial buzz behind Verizon's HTC Droid Incredible has been so positive, it's being cited as one of the reasons behind Verizon's decision not to carry the Nexus One and perhaps a partial reason behind Google closing its online Nexus One store.
According to Verizon's website, Droid Incredible phones ordered today will ship by June 4. And according to Verizon's CEO, 100,000 Droid Incredible phones were sold in the first two days it was available.
The Droid Incredible runs Android 2.1 and features a 3.7-inch touchscreen and 8-megapixel camera, making it one of the most advanced phones in the Verizon lineup.