Design Student Makes Augmented Reality Cookies
DIY Augmented Reality Cookies Are Blowing My Mind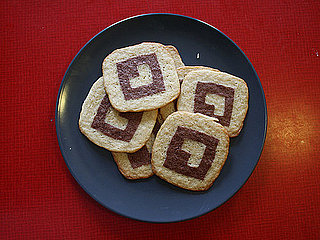 Augmented reality is everywhere, from cars to advertisements, even magazines. But if these cookies are actually real, they may be the coolest example of augmented reality I've seen.
While they won't work for you and me, one crafty design student created a recipe for augmented reality cookies that, when followed explicitly, produces cookies that "come to life" in front of a webcam. He posted detailed instructions — as well as a video of the completed cookies — on his blog. To see what you'd need to make these work, just read more.
Harnessing augmented reality only requires you to have four distinct tracking points on an object, along with simple shapes within a highly contrasted box, so it's possible that these cookies will work as promised. Since the creator didn't post a corresponding website or software to view them in, you'd just need to get your hands on some open-source AR software and you're good to go! I love seeing such geekiness in the kitchen!