Design Your Own iPad, Kindle, Nook Jacket With MyEdge
Design Your Own Ereader Jacket With MyEdge
There may be many ways to dress up your Kindle, Nook, or iPad in style, but if you are the creative (or picky) type, soon you can take matters into your own artistic hands. The accessories company M-Edge — which already offers a rainbow of ereader cover possibilities — has unveiled a service that allows you to easily design your own ereader case through its website MyEdge.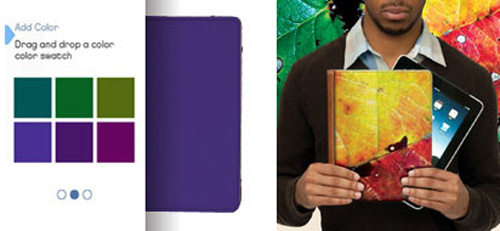 The process is simple: just choose which ereader you have, and use MyEdge's tools to play around with colors and designs, upload pictures, and add text. And since you're obviously a bibliophile, the service will offer a selection of vintage book covers (think Catch 22, Moby Dick, and One Flew Over the Cuckoo's Nest) from clothing designer Out of Print as well as designs from artists around the world.
If this announcement has you already creating the perfect case in your head, read on for pricing, materials, and availability after the jump.
I'm already loving the idea of being able to design my own jacket, and the affordability is encouraging too. The Scotchgarded cotton canvas jackets will cost just $40 for Kindles (for either the latest or second-generation models) and Nooks, or $50 for iPads. No word yet on when the site will actually launch to the public, but M-Edge will be showcasing some at its booth at CES, where we will be reporting, Facebooking, and tweeting up a storm!