Designer 3D Glasses 2010-05-11 05:47:59
3D Glasses Get Personal With the Look3D Collection
With 3D making its way into more film houses and home theaters, it was only a matter of time before someone decided to spice things up a bit in the eyewear department. Hipsters, rejoice! You can now get your 3D glasses to look like the plastic neon ones you sport on the street (or perhaps your favorite Aviators) with the Look3D personal 3D eyewear collection. Not only are there 3D glasses made to emphasize the traditional movie theater experience, but there's also plenty to choose from for home viewing as well.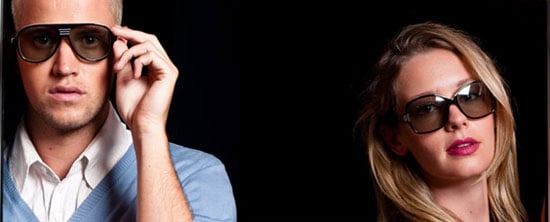 Each set goes through stringent quality testing and are certified RealD lenses. They're even customizable with your eyeglass prescription to lower risk of squint-endued headaches (if the 3D doesn't get you there already), but unfortunately, there's no price associated with these bad boys, so they're probably right up there with the three-figure Samsung models we've already seen, but may be less expensive than the Gucci ones that are said to be in the works. Let's just hope the "disposable" collection is biodegradable (and comes with a lower price tag)!
See lots more styles when you read more.