Designer 3D glasses 2010-10-29 12:00:10
Designer 3D Glasses: Love 'Em or Leave 'Em?
With 3D kicking into high gear at the beginning of 2010, designers are trying to cash in by producing high-end 3D glasses for movie fans to invest in. Earlier this year, Gucci announced its plans for a 3D line of its own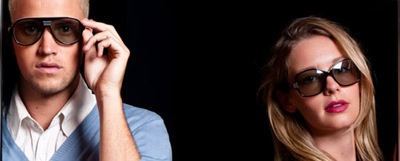 (and just recently showed off its haute work), while Oakley jumped on the Tron bandwagon with a pair of themed 3D specs in time for the movie's release in December.
There are lots of designer 3D glasses to choose from (even Ray-Bans for the movie-going hipster), but I'm left wondering if it's worth the dough. Isn't it easier just to use the theater-issued glasses? What do you think about designer 3D specs — love 'em or leave 'em?