Designer Kindle Cases
New Kindle Gets All Labeled Up With Designer Cases
I went wild over the Diane von Furstenberg Kindle 2 cases that came out earlier this year, and now owners of the latest-edition Kindle can get their own designer cases from the fashion house, along with a few other well-known labels. DVF is back and brought friends like Cole Haan, Timbuk2, Belkin, BUILT, and LeSportsac to the Kindle case game. My favorites are the DVF (obviously) and Cole Haan cases, which are on the more expensive side, but good news — they are cheaper than the older-generation editions.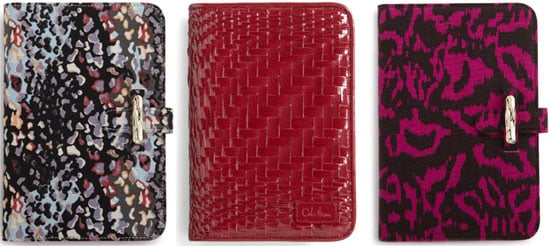 I can't get enough of DVF's fabric Garden Animal ($85) and Ikat Berry ($85) cases, while Cole Haan's hand-stained leather Green Floral Print ($99), Woven Leather ($119), and Pebble Grain Leather ($99) cases exude class and sophistication. I'm definitely picking up one of these babies if I happen to upgrade to a new Kindle. What about you?
Want to see more? Then just keep reading.