Details on the New AT&T Smartphone and iPad Data Plans
AT&T Makes Big Changes to Data Plans, Adds Tethering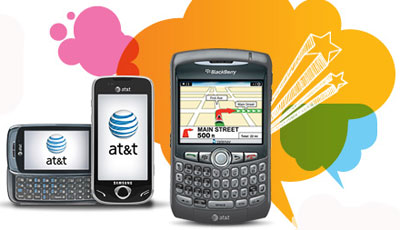 With the iPhone 4 looming in our near future, AT&T has been preparing by making some changes. AT&T has already upped the early termination fee to retain customers, and now it has decided to do away with the unlimited data plan and add tethering to compete with other smartphones on the market that already have that feature.
The interesting part of these changes? The celebrated $30 a month unlimited plan for your iPad will also be affected. New iPad customers (once the price structures go into effect) will also be subject to the new data plans and prices. Find out how everything breaks down after the jump.
The $30 Unlimited Data Plan will be replaced with two new plans: DataPlus and DataPro.
DataPlus:
$15 a month for 200MB of data, while you'll pay $15 for each additional 200MB over your plan.
DataPro:
$25 for 2GB of data, while it will cost you $10 for every 1GB you go over your plan.
iPad users will be subject to these changes as well, but if you're already on a $30 a month unlimited plan (for your iPad or smartphone), AT&T says you are welcome to keep that plan. If you do decide to change plans, you don't have to extend your contract. Bonus — if you sign up, and find that you're going way over the DataPlus plan, you can upgrade to DataPro on the next billing cycle, retroactively, or just prorate the difference.
Tethering
You can add tethering onto a DataPro plan for an extra $20 — that's a total bill of $45 a month for 2GB of data for you and your other devices.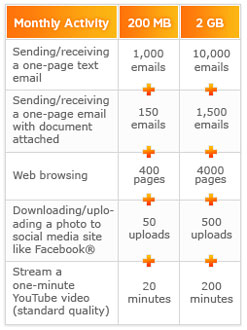 Although I prefer the idea of having an "unlimited" data plan, these new options can be affordable for regular users who aren't streaming a ton of bandwidth-heavy video over their 3G connection and who take advantage of WiFi hotspots where they can (AT&T now has 20,000 of them). Check out the graph on the left to see how 200MB vs. 2GB stacks up. The good news is, AT&T will be sending free text alerts at 65, 90, and 100 percent of your monthly usage allowance so you always know if you're toeing your limit.
New pricing for smartphone voice and data bundles is also being rolled out — packages start at $54.99 for voice and data (400 voice minutes and 200MB of data), while an additional line on a family plan will be $24.99. When does all this take effect? Well on Monday, June 7 of course — the same day Steve Jobs takes the stage for the 2010 WWDC keynote address and is expected to announce the new iPhone 4.