Dev Patel and Ed Westwick Short Film Shot on Nokia N8
Dev Patel Stars in Short Film Shot on a Nokia N8
Shooting video on a camera phone is nothing new — you and I probably do it all the time. But how many of you have shot an eight-minute short film on yours, raise your hand. Not many, I assume.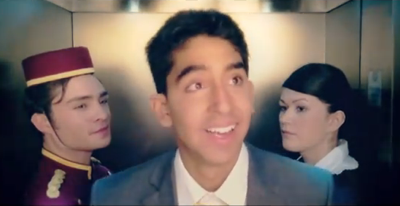 This short film in particular, about a guy who heads out to his first day at work to find himself in the middle of an action-film-like cat and mouse chase, was shot on a Nokia N8 — the smartphone with HD video recording and amazing 12MP camera. Toss in a few Hollywood stars like Dev Patel, Ed Westwick, and Pam Anderson, and you have yourself an instant overnight Internet success. Seriously, you'll never be able to tell that it was shot on a cameraphone.
Check out the video, called The Commuter, in its entirety (totally worth the eight minutes of your time) after the break.