Diffus Solar Charger Bag
Solar Bag: Love It or Leave It?
Unless you have an external battery pack for your mobile phone, the fact is there are those days you are stuck without any juice. Enter your saving grace: the Diffus solar-charging bag. Of course, there are a number of solar bags on the market already, but this one seems like the first one that infuses fashion with charging technology. The designers have integrated 100 little solar panels into the bag to make it look more like sequins than silicon. Plus, there's a network of fiber optic lights that pull from the hidden lithium ion battery tucked inside the bag to give you a boost of light, so you can find your keys in the dark.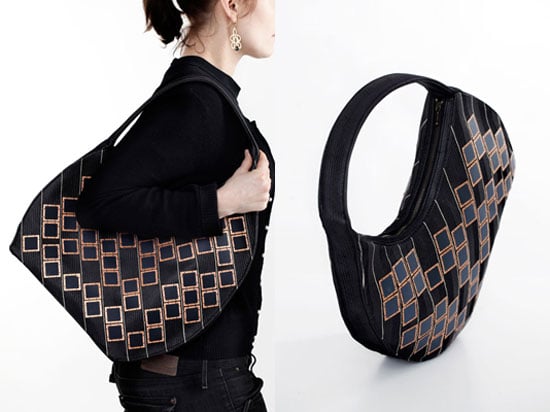 No pricing or availability has been announced yet, but I'm kind of digging this bag. What do you think?