Digg App
Digg Reader Launches on iPhone and iPad
Digg Reader, a promising replacement for Google Reader, has arrived in the latest update of Digg's iOS app (free). Importing feeds and folders from Google to the Digg app takes mere minutes unless, of course, you subscribe to a massive amount of publishers.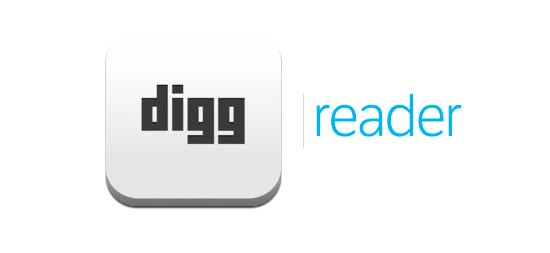 Download the update, tap "Import from Google Reader," sign into your Google account and — bam! — it's all there. If two-step authentication is enabled on your Google account, you don't need to create a site-specific password. The app will take you to the authentication page and send the code via your preferred delivery method.
Digg's mobile RSS reader is pretty bare bones, but shows lots of promise. The navigation menu looks just like Google Reader's. An individual article can be viewed in text-and-photo-only form, or on the origin website. Once you reach the end of the article, swipe up to move onto the next.
One of the app's standout features is "Paperboy" which, if enabled, will automatically download and update your feeds once you leave a determined location. Syncing Digg with bookmarking services likes Pocket and Instapaper is also great for queuing up long reads.
Digg Reader for the web isn't available to everyone yet, but the site is scaling up invites in the coming weeks. If you can't wait to migrate your feeds, there are also other worthy alternatives. Jump the Google Reader ship sooner rather than later — the service will not be available after July 1, so back up your data now.