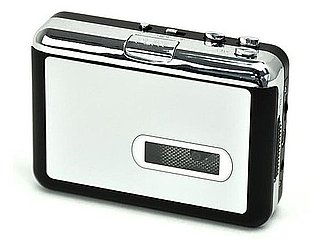 Remember your huge stash of mixed tapes from when you were younger? Mine is somewhere in a shoebox in my parents' basement, but there are some days I'd really love to relive my middle school memories via a mixed tape listening party. This gadget would certainly come in handy! The HIDEOTO is a cassette tape deck that plugs directly into your computer via USB connection, allowing you to convert those cassette tapes to digital files.
Awesome idea in a compact package, but is it real?
Is This Gadget For Sale or Just a Concept?
Is this gadget for sale or just a concept?