Dinosaur Jewelry
iWant: Dainty Dinosaur Jewelry
Natural history fiends, show off your paleontology pride with some dynamo mini dino bijous. We absolutely adore this dainty set of dinosaur earrings ($16) and tiny triceratops pendant with a chain ($26) by Etsy user Christine Domanic. No, your eyes don't deceive you — that is a faux meteorite rock the triceratops is resting on. Smart science jewelry? We'll take it.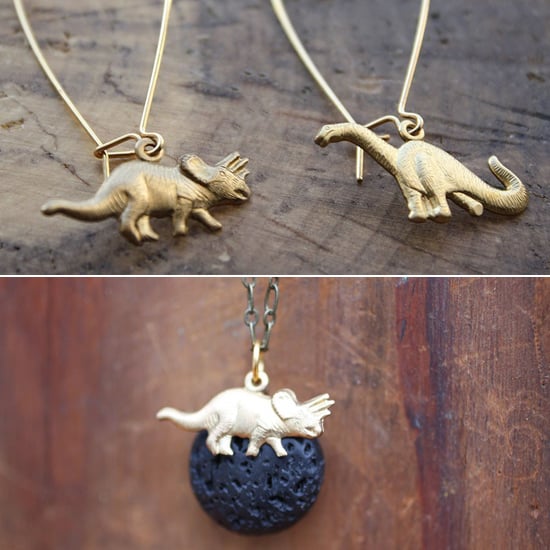 There's also a brontosaurus ($26) version of the necklace. We haven't been this excited since a new dinosaur was discovered!
Or is entomology more the name of your game? We've got you covered too: check out this cicada metamorphosis ring ($28).