Dirty Dancing Facebook Game
Dirty Dancing, the Facebook Game?
Understandably, Dirty Dancing is the gold standard for '80s romance movies. The coming-of-age story about a teenager's last Summer before college involves rebellion from parents, an older man, and some intense dance scenes. Are you ready for the film's 21st-century incarnation? Presenting, the Dirty Dancing Facebook game.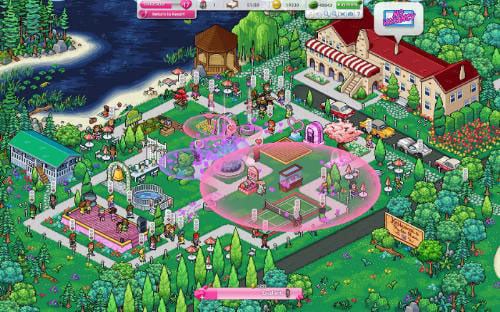 With over 10 million page fans, Dirty Dancing is the ninth ranked movie on Facebook, a fact that the game designers hope will drive fans to play as part of Baby and Johnny's world. Taking a cue from Farmville, players in the Dirty Dancing game act as managers and caretakers at the Kellerman's Resort, the film's Summer vacation setting. Build the resort into a bustling, romantic destination and offer guests the same activities as in the film. The major events for players to host and up their overall score is, you guessed it, a dance show. Sound like something you're into, Facebook gamers?