Disable Google+ Instant Upload
How to Disable Google+ Instant Upload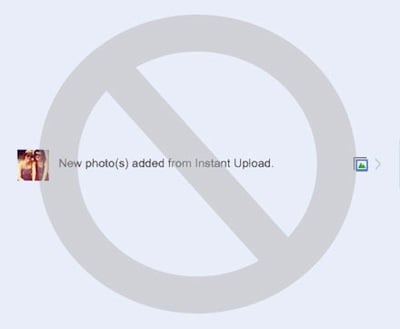 Imagine my surprise (near heart attack) when signing into Google+ this morning to see a notification that a photo I took the night before had automatically been uploaded to my account. But, I hadn't intended to upload that embarrassing photo of how my new Summer dress looks with Harry Potter 3D glasses as an accessory!
As we learned previously, the default Google+ application settings on an Android phone will automatically upload new photos and videos to a Google+ album. There's no need to panic, though, as the photos and the album itself will remain private until you sign into Google+ and specify which images you want to share with select circles. Still, some users may, understandably, not want all of their photos anywhere near a social network. Learn how to disable the auto-upload feature after the break.
To disable automatic upload from the Google+ Android app, select "Settings" within the "Menu" screen and uncheck "Instant Upload." Now you have control of which mobile photos make it to your private Google+ album.
The Instant Upload settings allows for further customization, including uploading all existing photos on your phone, uploading only when connected to a WiFi network (good for those with capped data plans), and uploading only when the phone is charging.