Discount and Deals Sites
Hot Deals and Discount Sites You Should Be Using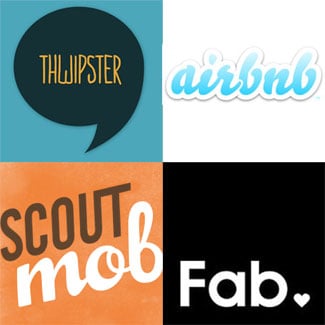 We should all have heard of Groupon, Living Social, PopSugarCity, and Woot.com by now, but what if your interests are more . . . selective?
Though you can get a ton of cool stuff on all of the previously mentioned sites (great deals on massages, kayaking adventures, and even discounts on toilet paper), these five may be more tailored to your tastes and fit your personality to a T. Check them out below!
For the geek: Thwipster — This daily and weekly deal site is perfect for those of the geek persuasion. Thwhipster's first deal was an awesome price on a great comic, and this week it's featuring a quarter-scale Emperor Palpatine figurine. Amazing.
For the traveler: Airbnb — This discount vacation rental site allows you to save hundreds a night on lodging by skipping the hotels and renting a room, apartment, or house instead. It's totally legit, and easy to use — there's plenty of photos of the rentals, reviews, and safeguards to help you make your stay safe and sound. Not only that, but the site also offers unique vacation destinations as well — ever wanted to sleep in a castle, airplane, or igloo? Airbnb's got you covered.
For the city dweller: ScoutMob — Offering up amazing deals in a select number of cities, ScoutMob lets you discover new places to eat and shop while getting a huge discount; up to 50 percent off in most cases! Plus, when you download the ScoutMob app, you can get even more savings while you're out and about. Don't forget to check out the awesome blog, too, for design inspiration!
See the rest of the list after the break.
For the designer: Fab.com — For those who like beautiful things for the home, this site offers up to 70 percent off designer goods that look great. Sales run for three days, but there's also flash sales to get in on and previews for what's up next.
For the socialite: Facebook Deals — You already spend half your day browsing Facebook, so why not get something more out of it? Facebook Deals gives you discounts in your city on everything you need to stay primped, primed, and looking hot — massages, fitness classes, food, even flying lessons!