Dish Network Streaming Live TV to Phones
Dish Subscribers to Get Free Live TV on iPad, Mobile Devices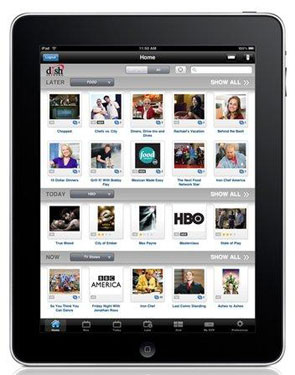 Someone had to do it, and it might as well be Dish Network. In a press release today, Dish announced that they will soon allow customers to stream live satellite TV to their iPads, iPhones, and BlackBerrys at no extra charge.
With the Internet making a big impact on how customers view their content (whether it be online or via their phones), Dish has decided to go where its customers are going — mobile. Of course, this isn't the first time we've seen live TV on a phone, but this is the first time a satellite provider has allowed live TV to stream to mobile devices on a permanent basis. Although the amenity is free, it will come with an initial cost. You will (obviously) need to be a Dish Network subscriber, required to have either a SlingBox ($180 and up), or upgrade to Dish's HD DVR ($200 and up, $10 a month), which comes with the extra-added bonus of recording shows. Finally, you'll need Dish's free mobile app in order to stream satellite TV to your device. You can then change channels and playback while on the go.
Want to know when this service will be available? Then keep reading.
iPad, iPhone, and BlackBerry users can begin to enjoy streaming live satellite TV to their phones in September, while the service will begin to roll out to Android users in October.