Do Employers Have the Right to Access Private Texts Sent From Company Phones?
If You Send a Text From Your Work Phone, Is It Fair Game For Employers to See?
That's the case that will soon go in front of the US Supreme Court, and it's likely they're going to rule in favor of the employer. After a California cop used his police department pager to send a ton of messages (some explicit) to his estranged wife and mistress, his employer looked into his text usage and read the messages.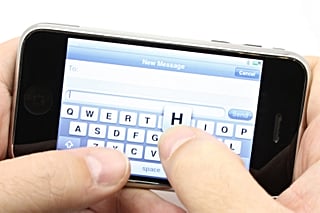 The police officer sued his employer, claiming an expectation of privacy, and won. Now, California is fighting back, claiming no wrongdoing — and it has taken the case all the way to the Supreme Court.
This particular case focuses on people employed in the public sector using devices paid for by taxpayers, but it could set a precedent for any company that provides its employees with cell phones, laptop computers, and any other mobile device. If texts and emails are sent on company devices, should employers be privy to them? And if so, should they have to disclose this before giving you the device?