Do Outdated Gadgets on TV Bother You?
Does It Bother You When Tech on TV Is Out of Date?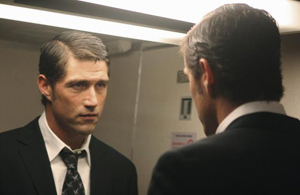 If you're a Lost fan, you know that though the series spans six seasons, the entire plot takes place (well, more or less) within the space of several months. Since the show started in 2004, any time a character appears with some kind of technology it obviously has to come from 2004. I forgot about this simple detail when watching last night, and for a split second was shocked to see Jack Shephard talking on a flip phone!
While this plot detail is super-important for a series so dependent on time as Lost is, tech is obviously all over TV. It's usually up-to-date, but there are a few times when an outdated gadget or gizmo shows up onscreen (answering machines, for example). It may be slightly tech-snob of me, but it actually does bother me a bit when there's a ton of outdated phones or other gadgets in modern-day shows or movies. I guess for me it's all about the details. What do you think?
Photo copyright 2010 ABC, Inc.