Do Not Track in Google Chrome
Protect Your Privacy: How to Enable "Do Not Track" in Your Browser
The Internet is all about sharing information — that's why it was created in the first place! — but oftentimes we share details about ourselves without even knowing it, like what sites we visit and how often. Protecting online privacy is important, which is why Mozilla Firefox started an initiative called Do Not Track, a browser feature that prevents advertisers and marketing companies from obtaining data about users' online activities. Internet Explorer, Apple Safari, and Opera have already adopted Do Not Track, and as of this week, Google Chrome is making good on its promise to add the feature by the year's end.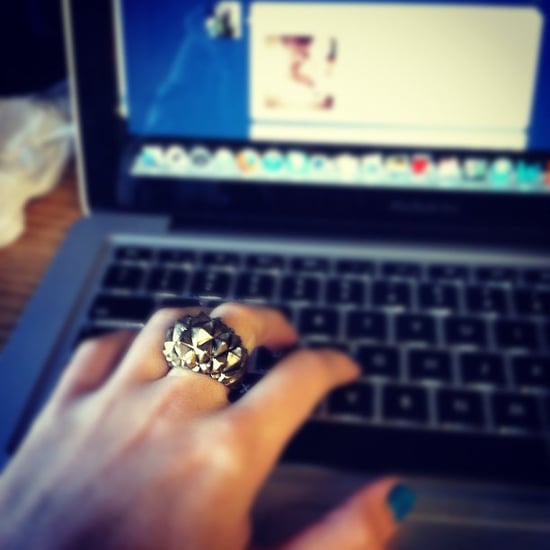 Keep your online browsing history private and find out how to enable Do Not Track in Chrome, Firefox, Safari, Internet Explorer, and Opera after the jump.
Chrome
Enabling Do Not Track is a little complicated with Chrome as the Google-made tracking blocker is currently only available on the developer version of the browser called Chromium, which is considered the testing ground for upcoming Chrome features. Download Chromium for free and set up DNT with the following steps: click the wrench tool icon in the top right corner of the browser page and select Settings > Show Advanced Settings > Privacy > check "Send a 'Do Not Track' Request With Your Browsing Traffic." If you use the regular version of Google Chrome, you'll need to install the third-party extension Do Not Track Chrome.
Firefox
Select Preferences > Privacy > and check "Tell Websites I Do Not Want to Be Tracked."
Safari
In the menu bar, select Preferences > Advanced > check "Show Develop Menu in Menu Bar." Then, click on the new Develop tab in the menu bar > Send Do Not Track HTTP Header.
Internet Explorer 9
Click the gear-shaped Tools button > Safety > Tracking Protection > Manage Add-On > and in the dialog box that appears, click on Tracking Protection, then press the Enable button in the lower right-hand corner.
Internet Explorer 10
Do Not Track is enabled by default if you accepted the default setting during the Windows 8 setup.
Opera
Click on Preferences > Advanced, and in the right column menu select the Security tab > check "Ask Websites to Not Track Me."
Will you enable Do Not Track in your browser?
Source: Instagram user vanbrogh