Do You Hold On to Old VHS Tapes?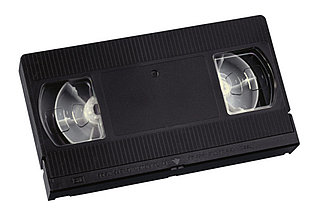 It may be nearly Fall, but I've been doing a ton of Spring cleaning of my own and recently came across my stash of VHS tapes from high school and college. Funny enough, I haven't had a VCR in years — but two years ago most of you said you still had one. I'm not sure why I'm holding on to the tapes; nostalgia, maybe? I keep telling myself I'll convert them to digital format at some point.
Until then, they're still stashed in their box out of view of visitors in my living room. To be honest, I might be embarrassed if anyone walked in the room and saw a huge collection of VHS tapes. What about you? Do you hold on to old tapes, or have you gotten rid of them?