Do You Rent Movies and Video Games From Redbox Self-Serve Kiosks?
Do You Rent DVDs From Self-Serve Kiosks?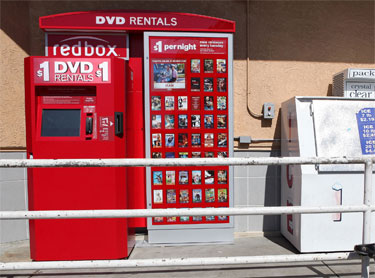 I get my DVDs from another red-hued provider, and even though the thought of getting a movie from a kiosk on a whim got me excited, I haven't really used Redbox like I thought I would. Costing just $1 a day (or $2 for games), Redbox can house 16,000 titles in one little kiosk and is usually replenished a few times a week, which means there's a good chance the movie you're looking for will be at your disposal. With over 22,000 machines all across the US located in convenience stores, fast food restaurants, and more, I'm curious to know — have you ever rented from Redbox?