Do You Still Have a Landline?
Do You Have a Landline? One-Quarter of US Households Don't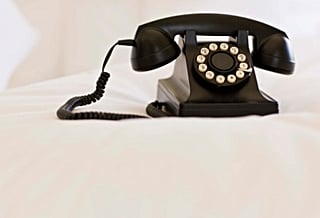 You love your cell phone, but do you have a landline? A recent study of over 21,000 households found that one in four households uses only mobile phones — that translates to 52 million adults and 19 million children. Certain expected factors contributed to a household's likelihood of being exclusively mobile. For example, renters are three times more likely than those who own their residences to be mobile-only, and nearly half of 25- to 29-year-olds (the age group with the highest percentage) live in a wireless-only home.
As expected, the least likely age group to be completely wireless is over 65; only 5.2 percent of those surveyed in this group had only a mobile phone. Nearly two years ago, most of you relied solely on your phone, but are you still rocking a landline?