Do You Use Voice Commands For Your Gadgets?
Do You Use Voice Commands on Your Gadgets?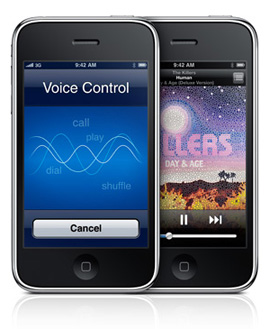 Confession: I rarely, if ever, use my iPhone's voice commands for anything. I've tried it a few times (mostly to see if it actually works), but I hardly use it regularly. In fact, I don't even like using voice commands when I'm calling anyone that asks me to "please enter or say your account number." I'd rather use the touch-tones any time, even if I'm alone and there's no chance anyone can hear me. Now that voice commands are available in everything from phones to cars, I'm curious if anyone is actually using these functions. To be honest, I wouldn't be surprised if voice-activated kitchen appliances aren't far behind! How do you feel about tech that uses voice recognition?