Doctor Who Christmas Special 2013 Pictures
Cybermen, Daleks, Weeping Angels: It's a Doctor Who Christmas!
Now that we've officially scheduled a viewing of the Doctor Who Christmas episode, "The Time of the Doctor" on Christmas night at 9 p.m., BBC released this week more pictures of the show's annual special. This one, as the poster below forebodingly warns, is extra special — it marks a changing of the Doctors.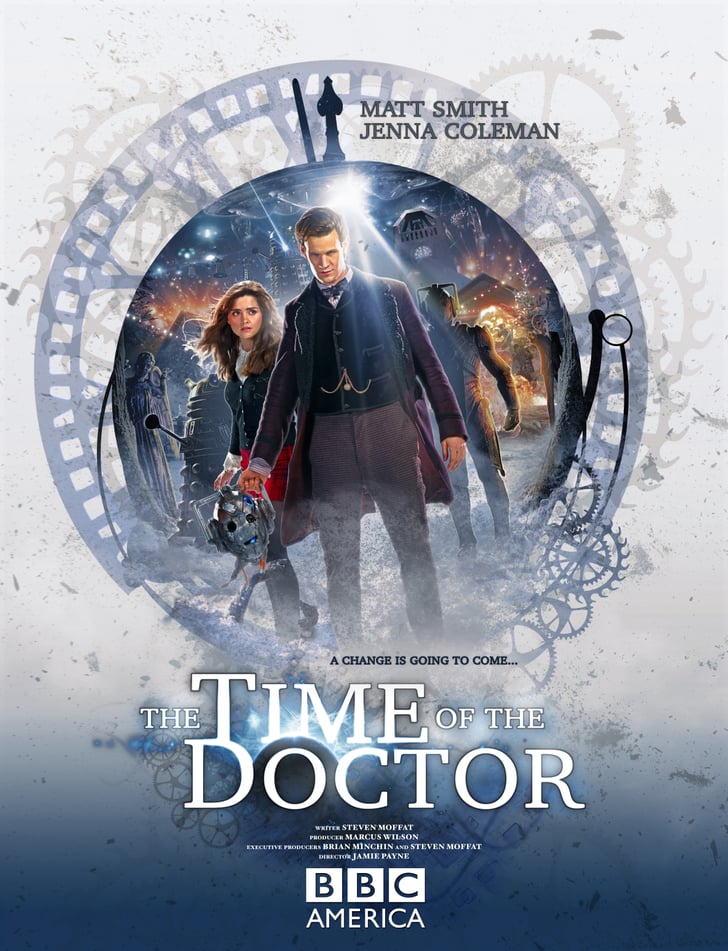 New clues to the episode's plot are out too. As BBC America explains:
Orbiting a quiet backwater planet, the massed forces of the universe's deadliest species gather, drawn to a mysterious message that echoes out to the stars. And amongst them – the Doctor. Rescuing Clara from a family Christmas dinner, the Time Lord and his best friend must learn what this enigmatic signal means for his own fate and that of the universe.
Can you count all the villains? Daleks, Cybermen, Weeping Angels, and The Silence look to be battling for scariest ghost of Christmas past. The teaser trailer's tagline of "silence will fall" seems more like a reality now. See more question-riddled pictures of Matt Smith in his last episode and Jenna Coleman as Clara after the jump.

Did Clara receive a Sonic Screwdriver in her Christmas cracker?!

Now, who do you call when you're left with a Cyberman head after a battle?

Can one Sonic Screwdriver stand up to four sets of foes?

Is Clara the source of the mysterious voice in the trailer?

Eleven decked out in his Christmas best has us wondering how that pocketwatch comes into play.