Doctor Who Encyclopedia iPad App
Download of the Day: Doctor Who Encyclopedia
Doctor Who fans are currently in a tricky spot, the next season hasn't even begun production yet and is not expected to air for nearly another year. Hopefully, the new release of the Doctor Who Encyclopedia iPad app ($7) will help cure the pangs of Who withdrawal.
The app is the official guide to the seven years of Doctor Who since its return to television in 2005. Scroll through the 3D encyclopedia world to learn more about the show's villains, friends, key locations, and past story lines. With over 3,000 entries, the app should answer every trivia question you may have and can be browsed by specific episode or series. Major show characters like Amy, River, and Rory even have their own interactive features — the better to figure out their confusing family tree!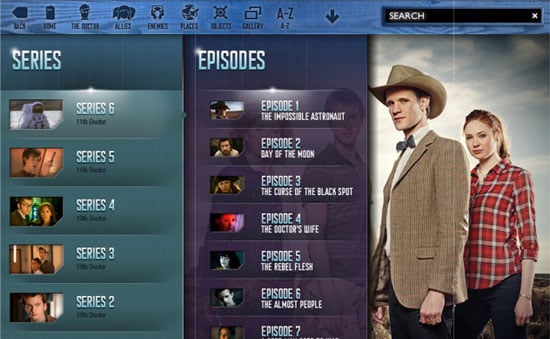 The initial app purchase gains access to all of the Eleventh Doctor's content, but data on the Ninth and Tenth Doctors must be purchased separately. Check out the video to see the Doctor Who Encyclopedia in action.