Doctor Who PlayStation 3 Video Game
First Look at Doctor Who PlayStation 3 Game
Ready the controllers and clear some room in your personal TARDIS, the Doctor Who PlayStation 3 game is inching closer to a place on the retail floor. Below is the first look at Doctor Who: The Eternity Clock, slated for release in the first half of 2012.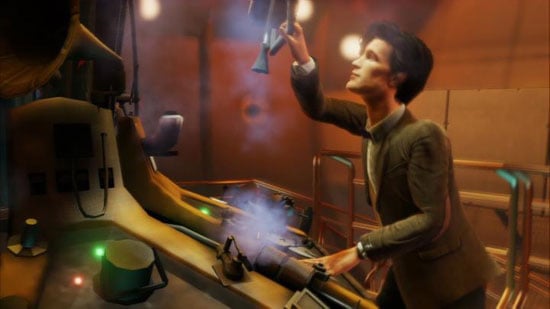 As you'd expect, players travel through space and time as the Doctor and River Song, it's not so easy though — the actions of one era directly impacts play in another era. In addition to PS 3, the game will be available to PlayStation Vita and PC consoles.
Watch PlayStation's trailer for the video game that is very much a tease featuring the voices of Matt Smith and Alex Kingston (who plays River) after the break.
Source: Doctor Who Facebook