Doctor Who Quotes
4 Life Lessons From the Eleventh Doctor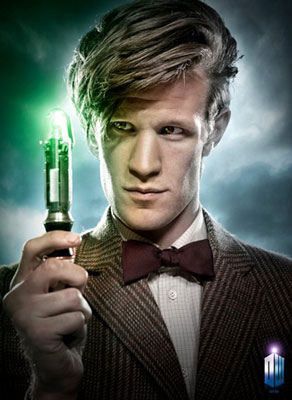 The countdown is on for the return of the second half of the Doctor Who series. The new episode premieres Aug. 27 on BBC America; that's 15 days away, not like we're counting. Looking back at the Eleventh Doctor's escapades through space and time, there are some life lessons to take away from the zaniness and danger.
Patience pays off — Though the Doctor told her he'd be right back, Amy waited 12 years for the Doctor to return, dealing with the skepticism of adults through her childhood. The Doctor's return results in Amy's ensuing adventures on the time-traveling TARDIS.
Keep an open mind when faced with potential foes — We humans can be quick to dismiss people who aren't like us. In his encounters with the Silurians and the flesh people, the Doctor showed that these races feared by others had emotions, memories, and lives to be respected, just like humans.
Always go "have a look" — Famous last words or the voice of an intrepid explorer? When the Doctor emerges from the TARDIS to have a look at a new foreign land, you know excitement is to follow.
Accessorize with care — One statement piece is all you need to complete an ensemble. Two pieces tops, when adding a fez to an outfit already adorned with a bow tie.
What have you learned from the Doctor?