Doctor Who Valentine's Day Cards
Valentine's Cards For Your Double-Hearted Time Lord
Since Time Lords have two hearts, we presume their Valentine's Day celebrations are doubly romantic. BBC America must agree as they released a set of free Doctor Who love coupons to send to your own Time Lord or special companion. With nods to the mysterious power of regeneration, the Doctor's favorite meal, and promises of a fez, this card will make a Whovian swoon.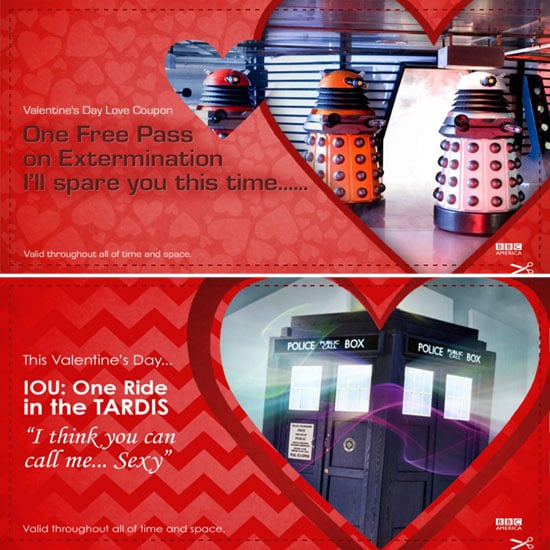 If a loving look at all things Who isn't enough for you, the BBC finally announced that the filming of the show's next season begins on Feb. 20 in Cardiff, Wales. The Ponds are returning to the story line, but it's clear they'll be leaving the series for good next season under sad circumstances.
What do you predict will happen in the next season of Doctor Who?