Does Tech Kill Romance?
Tech Dating 101: I Hope Tech Won't Replace . . .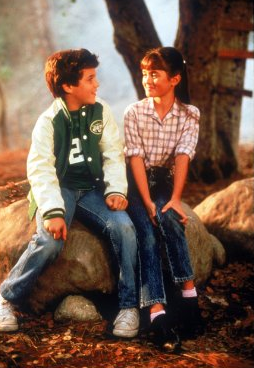 This Valentine's Day, my guy showed up carrying a dozen orange roses, and I greeted him with a card — the old-fashioned kind made from paper that you sign with a pen. Then this morning, a co-worker walked over to me with a stack of actual photos that she took on a recent night out with the two of us, and I realized they were the first physical photographs I had of us together. While we do our best not to let my techy side replace some more traditional relationship details (hence the roses and paper Valentine), sometimes the technological replacement is better — I prefer storing hundreds of digital photos on my hard drive and only printing a few choice picks, for example.
But it got me thinking . . . Is too much tech changing our perception of romance? Think about it: when I first started dating (and this was not very long ago), hardly anyone had a cell phone, much less a text messaging plan. If you wanted to ask someone out, you called. If you wanted to send them a thoughtful Valentine, you mailed it, or you called. That's not to say I don't look forward to a sweet text or email from my sweetie — in many cases, technology makes dating easier. And it certainly makes breaking up easier (or at least less confrontational). There are even tech-centered marriage proposals.
Maybe I'm being a little too old-fashioned or hopelessly romantic, but I hope that my handwritten notes and real flowers never stop coming. And I really hope that in fifty years, people aren't equating these sweet gestures as old-fashioned as tossing a rock against your beau's window at night, which for the record, I still think is totally romantic.