Drawing Apps
10 Essential Apps For the Mobile Artist
Michelangelo, Raphael, and the rest of the old masters drew everything they saw, everywhere they went. The new masters of the 21st century can still adhere to that artistic custom, with powerful apps designed for a mobile and creative world.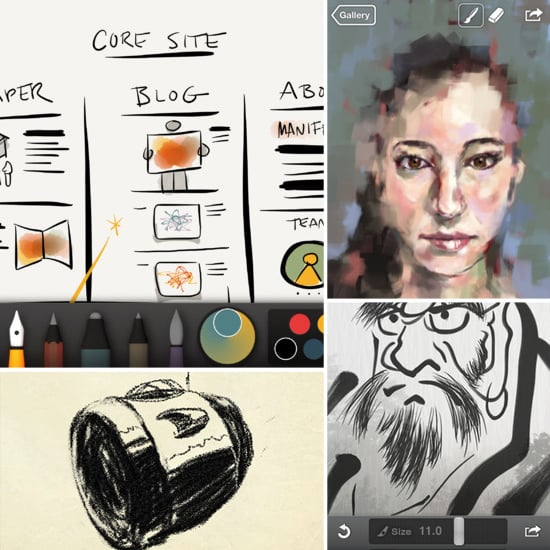 We've rounded up apps with specific media in mind, like ink, charcoal, and watercolor, and more general-purpose digital drawing tools, too. When inspiration unexpectedly strikes, modern-day artists will be grateful they had these 10 essential iOS drawing apps in their mobile toolkit.
We've got general-purpose, multiuse digital drawing apps after the break.