Droid 2 and BlackBerry Torch Released Today
Did You Buy a Droid 2 or BlackBerry Torch Today?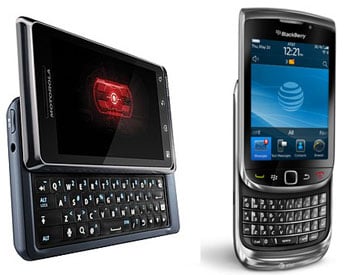 Today is the day, ya'll — both the Droid 2 and BlackBerry Torch officially went on sale. Both phones offer up some awesome features for both work and play, come with slide-out keyboards, touchscreens, and 5MP cameras, have shiny new operating systems (Android 2.2 and BlackBerry OS 6), and come with a totally affordable price tag: $200. So tell me — have you or are you picking up one of these phones today?