Droid Bionic Price and Details
Droid Bionic Living Large on Verizon For $299
The large smartphone trend continues: Verizon announced the availability of the Droid Bionic, on sale starting Sept. 8, for $299. Coming with a 4.3-inch qHD screen, this phone should stand up to abuse put forth by your bag, drops, scrapes, and lots more, thanks to the super-tough Gorilla glass screen and will be really easy to read your texts, emails, and all your favorite websites outdoors in the sun with the dual-layer antireflective coating and Adobe flash installed.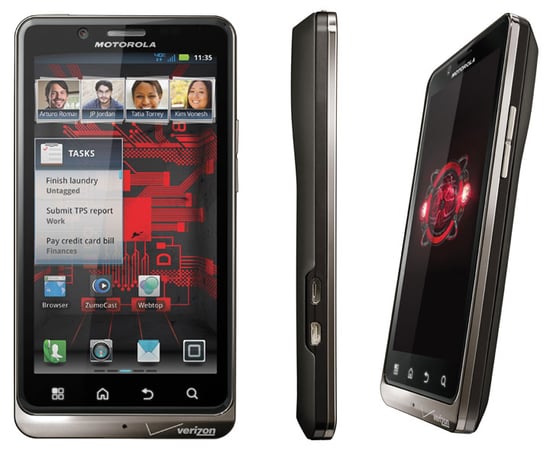 But this phone isn't all about the outside. On the inside, the Droid Bionic boasts 4G LTE connection speeds, an Android 2.3.4 Gingerbread OS, lightning fast dual-core 1Ghz processor, and 1GB of RAM, 8MP rear-facing camera with flash and 1080p video capture quality, and 16GB of on-board memory (with an included 16GB microSD card and support for 32GB microSD cards). Basically, this thing can handle whatever you need it to — whether it's fast uploads and downloads, quickly browsing the Internet, or taking high-quality pictures and video (and storing them all on your phone). Plus, multitasking is intuitive with multiwindows, and you can mirror your video or photo playback on your big screen with an HDMI cable.
The price only goes up from the initial $299 tag, though, as you'll need to sign up for a $40 450-minute voice plan and a $30 2GB-data plan. You can also choose to shell out another $30 a month for a 2GB data tethering option, bringing your total monthly cost for the Droid Bionic to $70-$100 a month before taxes and fees.