Droid X Android 2.2 Update
Motorola Shuts Down Leaked Droid X Froyo Update
Last week, news broke that the Android 2.2 update for the Droid X had leaked onto the Internet. Apparently, Motorola was not having any of it — they've begun sending out cease and desist letters to those posting the leaked software update, ordering them to remove the ROMs (read-only memory) from their sites.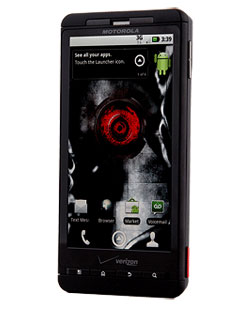 Why would Motorola take such drastic measures to contain an update that is supposedly due out within weeks? For one, the update may not be in its complete form and could potentially render your new Droid X unusable, a.k.a. "bricking" your device.
You're taking a risk when you download leaked software in any form, and this includes items for your phone, computer, and computer programs, even wallpapers. As we've seen in the past, downloading these from unknown sources can all be dangerous for the health of your tech. I wouldn't recommend downloading this leaked version of Android 2.2, as Motorola probably has a good reason (albeit unknown at this point) for pulling down the leaked updates.