Droid X Android 2.2 Update 2010-08-06 01:47:13
Droid X Not Getting Froyo Until September?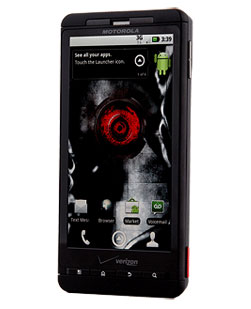 Although we had our fingers crossed that Android 2.2 would hit in the coming days for our faithful Android-lovers out there, it seems that a Motorola rep has confirmed via a support forum that the update won't actually be coming until early September.
Droid X competitors like the HTC EVO 4G have already received the fresh update, which brought many upgrades to the handset, however the original Droid will still be lacking major features like tethering and hotspot access after upgrading. We've gone back and forth on when exactly the Droid X will get the update already (even though at launch, the date was pegged for "Summer"), but I guess we'll just have to practice some patience while we wait for that Froyo treat to arrive.