Droid X Android 2.2 Update Available Today
Download Android 2.2 For Your Droid X Today!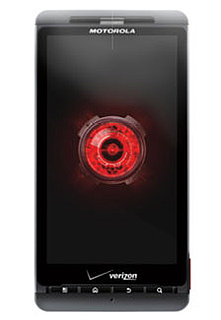 Get your Droid X ready for some action — the Android 2.2 update is available starting at 12:00 p.m. EDT today! The update, which was leaked in late August, comes with a few exciting enhancements that you can download when you're ready — no waiting for an over-the-air update.
To download Android 2.2 for your Droid X, just head to the Verizon Droid support page and prepare for liftoff. Want to see what kind of enhancements you can look forward to with your freshly updated device? Then just keep reading.
New features and enhancements on the Droid X include:
Easy switching between eight most recently used apps
Automatic app updates through the Android Market
Improvements on Google Maps
Improved connections when switching from 3G to WiFi
Updates to Visual Voicemail, including simple set-up, improved notifications, and display features
Adobe Flash 10.1
Improved web browser performance