Droid X Apps and Android Apps 2010-08-19 11:30:55
New and Noteworthy Android Apps: PoGo and Cosmo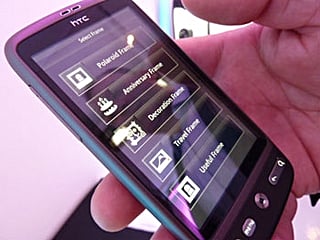 It seems there's a new app released daily that can help us either achieve a goal or kill some time. I suppose these two new apps could fall under either category. First up, the PoGo Android app. In case any of you are still using your PoGo printers (or are hankering for a new one), things are about to get a lot easier for you. The new 3x4 version PoGo ($156; out this holiday) will link up to the PoGo Android app, letting you snap pics right from your phone, edit, choose a frame, and send your pics to print on the eco-friendly zero ink paper. The size is definitely more old-school Polaroid-like, so your vintage senses will be well taken care of, while your geeky futuristic side can have all the fun.
Want to hear about the spicy new Cosmo app? Then just keep reading.
You're already familiar with the sexy advice given within the pages of Cosmopolitan — like how to satisfy your man, best sexual positions, and so on — but now you can take that advice on the road with the new Cosmopolitan Sex Position of the Day app,
which gives you detailed instructions on how to perform each position, difficulty ratings, and "tasteful visuals" that show you how it's done. Think this app would never be allowed in the iTunes App Store? Wrong! You can get this app on either Android or your iPhone for $3. How anyone would have enough energy to try each position every day is beyond me, but hey, maybe you gals will have a different take!