Droid X Coming With a Large Screen
Are You Into the Large Screen Trend on New Smartphones?
Back in the day, it was all the rage to get a teeny tiny cell phone. The smaller was definitely the better. But now it seems that smartphones are getting larger — maybe not in weight, but in screen size. The new Droid X — which is said to drop on June 23, the day before the iPhone 4 hits the streets — comes with a massive 4.3 inch, multitouch screen, same as the HTC EVO 4G. Although these crisp and clear displays put your eyeballs at ease when watching movies, checking out photos, and playing games, they just aren't suitable for pocket-carrying or stuffing inside a small clutch. Not to mention, you're at a higher risk of damaging the screen with that extra-wide surface area!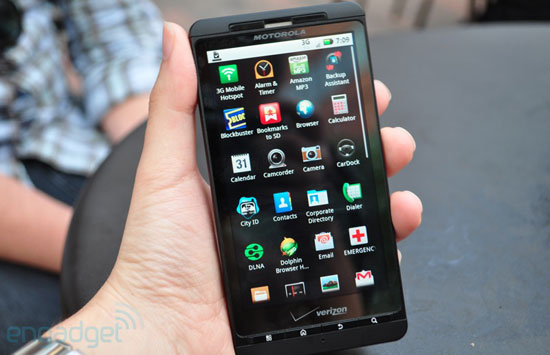 Alternatively, the compact HTC Aria seems to be a fantastically compact option for Android lovers, while the iPhone keeps getting smaller and smaller every year. I'm not sure that I'm willing to sacrifice portability for the sake of a larger screen, especially since I don't really watch all that many movies or TV shows on my phone. What say you?