Droid X and Samsung Captivate Customers Can Recycle Old Smartphones
Droid X Lands Tomorrow: What to Do With Your Old Phone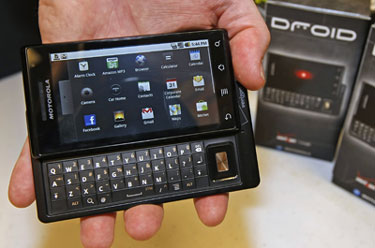 When the iPhone 4 launched a few weeks back, I gave up my old handset to a family member who was in desperate need of a smartphone upgrade. If I hadn't, I would have found a place to recycle, or donate it to a charity. With the Droid X arriving tomorrow (and the Samsung Captivate following closely behind on Sunday), what will you early adopters be doing with your tired phones? Instead of tossing them in the trash or in the back of your closet (where they'll do no good to anyone), might I make a few suggestions?


Donate in-store — Verizon has partnered with the HopeLine charity and is stocking its stores with donation bins so you can do good before you leave the store. Ordering online? Just print the postage-paid label online and send off your phone to benefit victims of domestic violence.
Drop it off at Best Buy — Picking up your new phone from Best Buy? On your way out you can toss your old phone in one of its new recycling bins, along with any other computer or component items that are just lying around your house. A clean house is a happy house.
See the rest of my suggestions after the break.


Track down a recycling center — 1800recycling makes it easy to find a place in your 'hood that will take your old phones off your hands and recycle them in a way that's good for the planet.
Pop it in the mail — My Boneyard makes recycling your phone a no-brainer: just register your phone online, then pop your phone in the prepaid envelope you'll receive in the mail, and send it back. You may even get a cash reward (that you can keep, or donate to charity).
Sell it — Strapped for cash now that you've thrown down for a new smartphone? You can always sell your phone online, and I have the tips to get you top dollar.