Droid X vs. Droid Incredible vs. Droid 2
Droid Showdown: Droid 2 vs. Droid X vs. Droid Incredible
Earlier today, Motorola and Verizon announced the latest edition to their Droid lineup, the Droid 2. Coming with lots of cool messaging, social networking, and business features, it's an all-in-one device that satisfies your needs. In a way it's like a mullet — business in the front, party in the back! But now that the Droid pool is getting wider and deeper, you're probably wondering which handset to buy for yourself.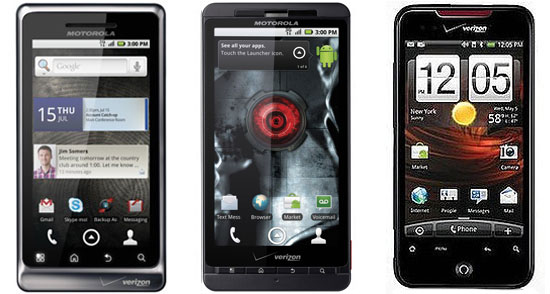 Check out our rundown of all the features that could make or break your decision between the Droid 2, Droid X, and Droid Incredible after the jump.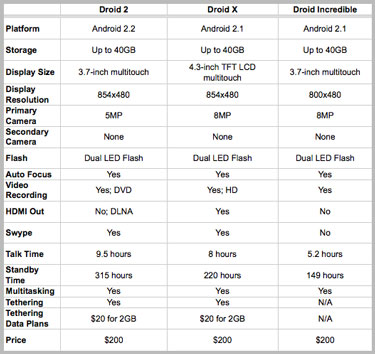 As you can see, the three phones are pretty comparable in specs and price, but the Droid 2 really pulls ahead when you consider that it will be running Android 2.2 right out of the gate and includes both a touchscreen and QWERTY keyboard (for those moments when you need one or the other) and impressive talk time. Don't discount the Droid X just yet, though — it is superior when it comes to photo and video capture. Overall, the Droid X and Droid 2 are neck and neck for me, but I'm definitely being wooed by the Droid 2 right now for its ability to handle both my work and personal tasks with ease.